Might be time to seriously consider it. The technology has improved in leaps and bounds!
Forget all the bad news you've heard about artificial turf. Great strides in technology has made it a great option to consider. With the planet being increasingly dry there's never been a better time to get an artificial lawn installed. Hol-tech fencing can chat to you, evaluate your property and requirements then install and finish the final product to an exceedingly high standard. We've been doing these for years so don't expect any nasty surprises!
The look of a perfect lawn with none of the upkeep
With awesome new grass mimicking materials the new turfs are extra shock absorbent. It really creates that bounce you want when walking on grass. The fibrous floor of the turf drains in fast order now, more so than ever. After a heavy downpour you'll find that the grass is dry quickly and the underside isn't soggy. This also creates a very low maintenance product as it can easily be cleaned and it does not harbour bad smells.
Comfortable and soft underfoot you'll still be able to let children run and play on it. They might not even know it's artificial! Maintenance is easy and doesn't require any harmful chemicals that will force you off the grass for a period. Just give it the occasional brush down and show it the hose occasionally and you'll be fine. The lawn can last up to 20 years with even this minimal after-care.
Say goodbye to the dreaded mower forever!
Every customer we've installed synthetic grass for has been ecstatic with the results. We usually get a few questions about the products we install. The lawn will be fine with dogs if you get the correct model of lawn, contact us about that. You can still have a lovely BBQ on the lawn but just use some common sense and put some bricks or paving slabs in between the heat and the artificial turf. The install can take up to a few days if its a big job. Feel free to ask us any questions you have bouncing around your mind. No pressure will be applied and we are more than happy to let you access our knowledge and experience.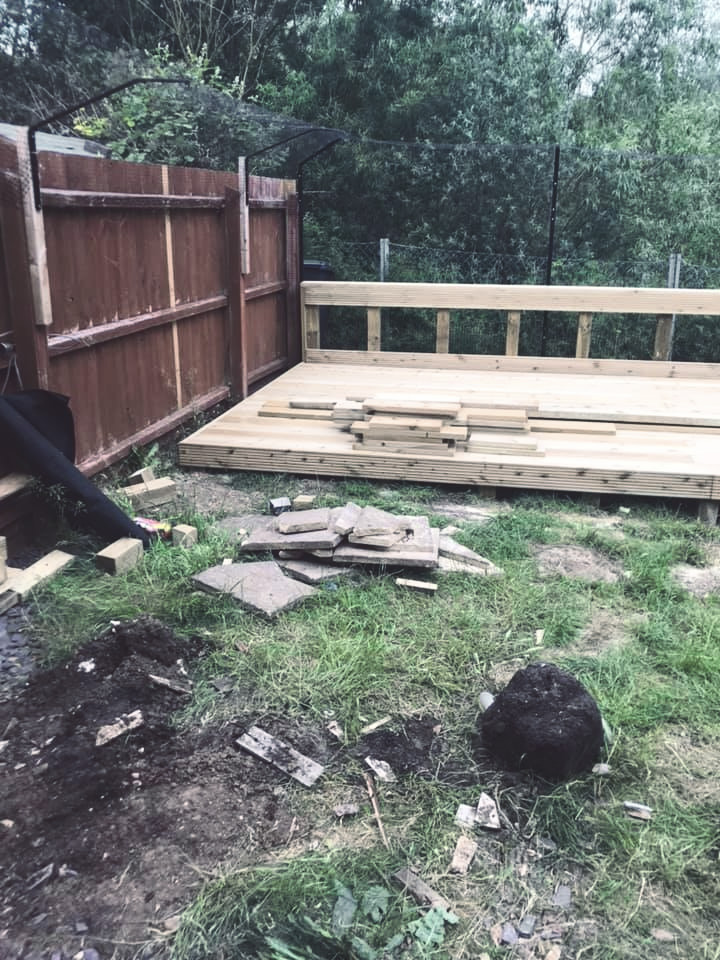 Enquire today about an artificial lawn installation.